Business before pleasure. Part 6.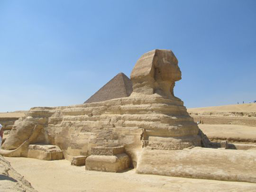 When I'm planning some long-long travelling (for instance outside the continent) I recall one movie which calls The Thirteenth Floor. The idea of this movie was taken in a couple of scince fiction books one of which (collection of stories about Ion Tilhy) belongs to Stanislav Lemm – well known maitre of sci-fi genre and another one (Simpulation-3) to Daniel F. Galouye. Basic idea is a virtual worlds that are nested to each other. A main character finds the equipment for moving to a virtual world. He's discovering usual people living there but in fact they all are just artificial intellegence who doesn't realize itself. Their world has a strict border and there is no familar landscapes behind it. There are just graphical primitives outside. Local people never visited that place and didn't know they were in artificial environment. This is the way I proove to myself that we're not ligving inunfinished world when I have some long travelling :) This time I've decided to make sure that the one of the World Miracle – egyptian pyramids – really exists.
Actually this vacation was planning as just some kind of vegatable (passive) rest. Besides, when flying over Egypt you can perfectly see the pyramids in the desert. But I consider as a crime for myself not to use this oportunity and to see this ancient artefacts. Looking ahead, I can say, I won't ever like to come back to that place.
Ok, we're starting out journey from Khurgada city to Cairo. Our path takes about 6 hours runs through a desert by seaside road. On the all of way we can see wind power stations – there is a big demand for alternative energy.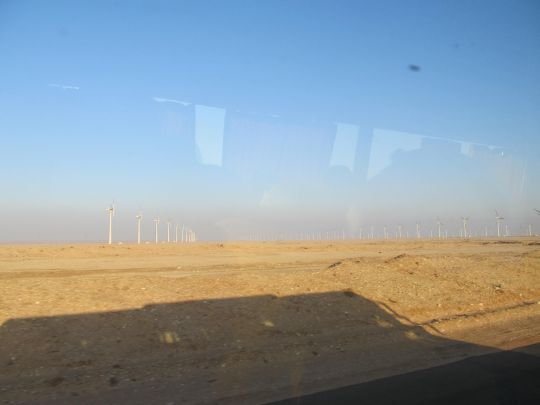 There are rock formations on all the way. There are also some kind of checkpoints – probably state lines.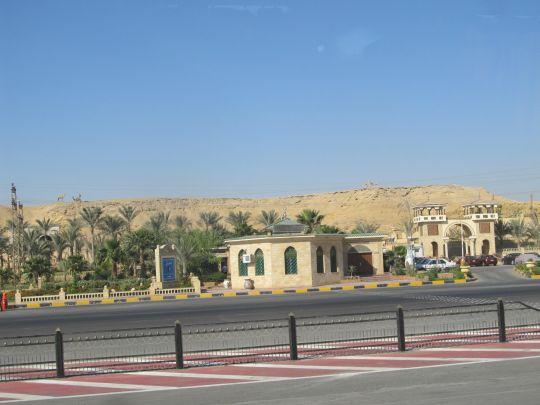 Driving to Cairo – the city of pyramids.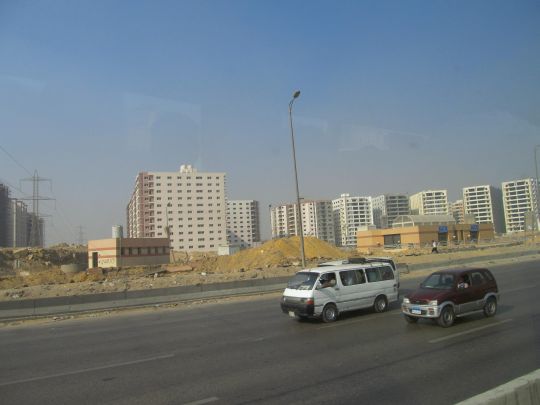 Bridge over the Nile river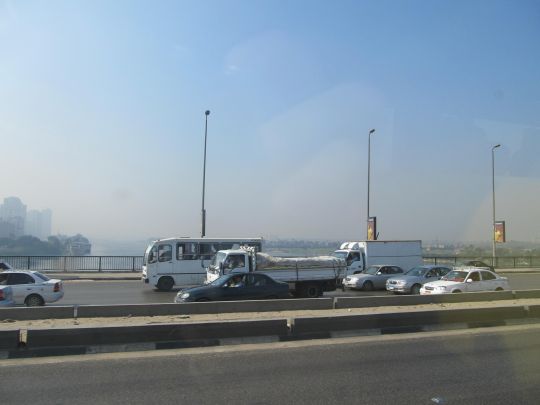 The river of Nile.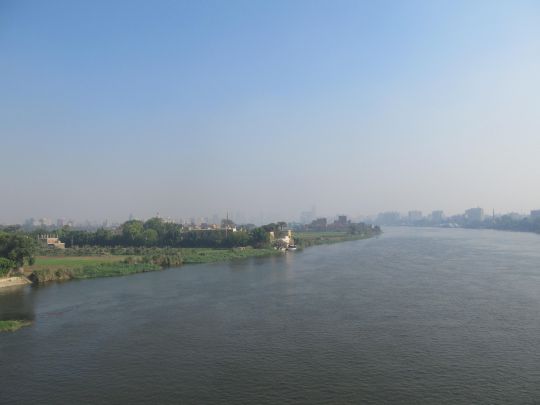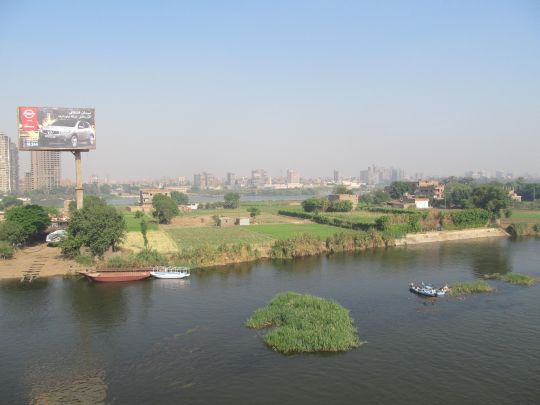 Urban landscapes.
There are neither traffic rules nor traffic lights in all of Egypt. Everybody's driving they like. Strange, but there is almost no traffic jams. But lot of damaged cars :)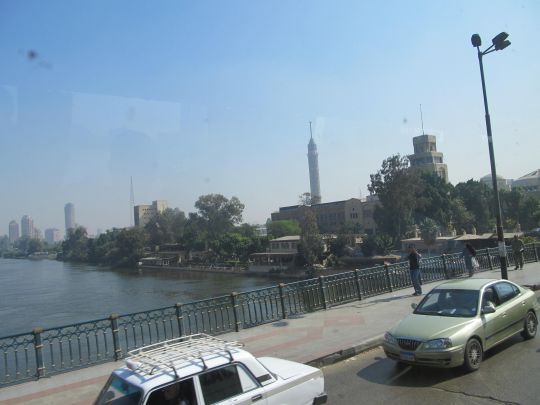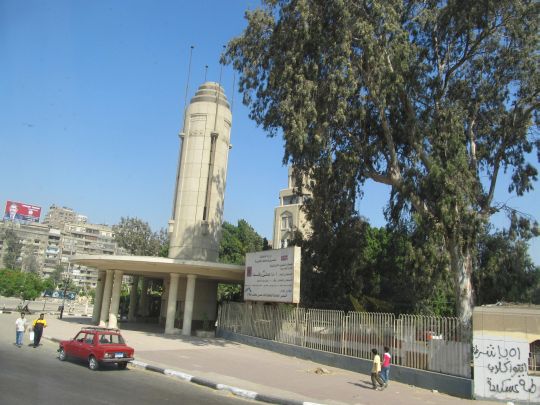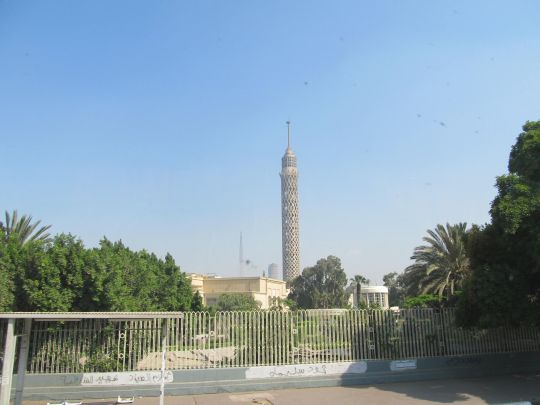 Revolution square. Egypt prepares for elections – temporare government should be swapped with president. Previous president (Hosni Mubarak) led for 30 years and was overthrown during last revolution.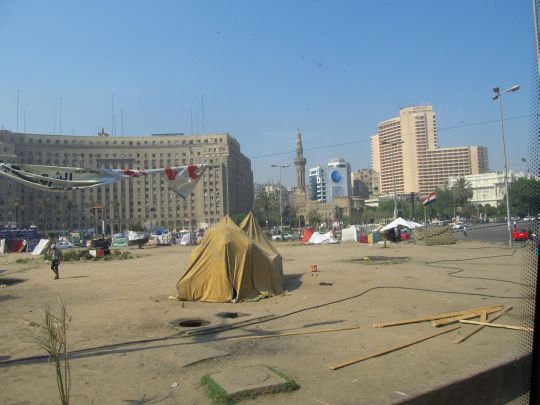 National egyption museum. There are many ancient artefacts found on pyramids. There were rumours that museum was totally robbed during last revolution, but it's not true. Nothing's lost. The main relic is golden mask of pharaon Tutankhamun. Unfortunately, photography is foridden inside museum.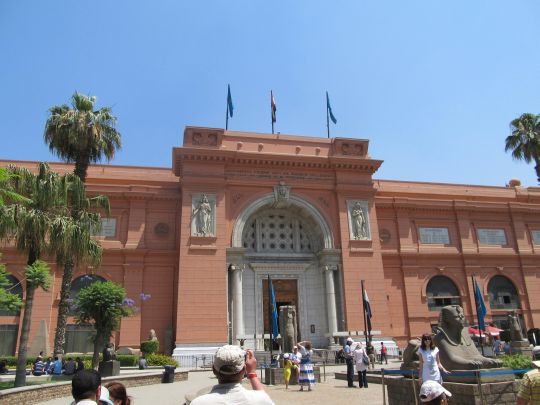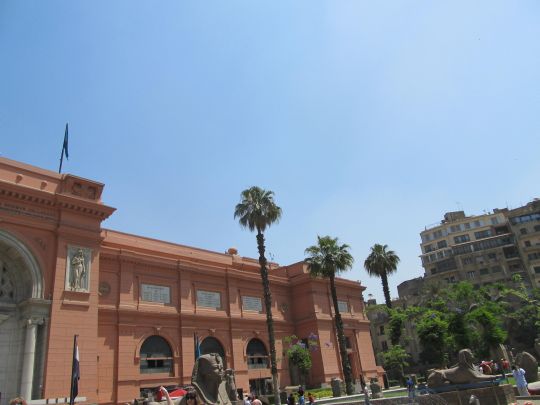 Getting closer to Giza valley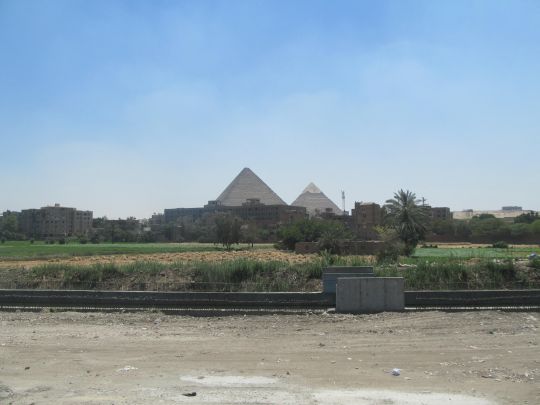 Enterance to pyramids – of course not free.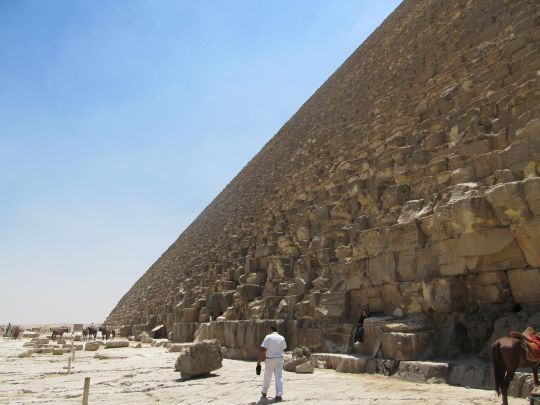 The pyramid of Pharaon Cheops (Khufu) – the largest one.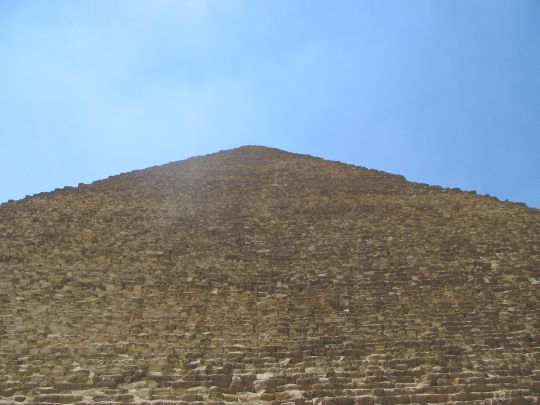 The pyramid of Khafre.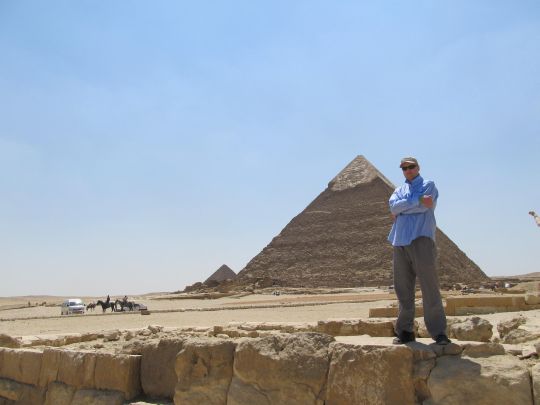 It turns out, the pyramid was faced and was looking very nice. We can see the rest of this lining most of which was destryed during earthquakes.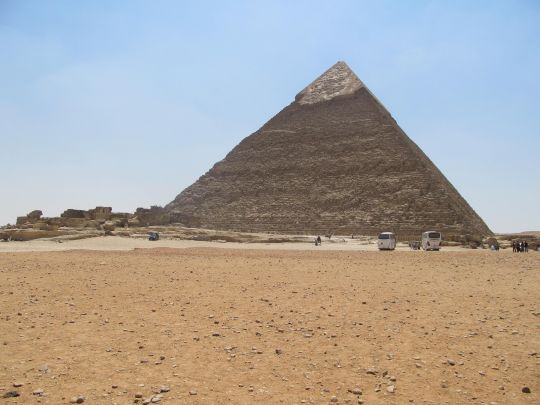 I was always wondering if one can climb to the peak of the pyramid, and what is the size of block the pyraminds consist of. Well, now I know – it's quite possible. Local policemen don't allow to climb on pyramids but for certain fee you can (about 10 egyptian pounds ~ $1,5).
By the way, it was the thing which disappointed me very much. The level of corruption is very high. Seems like everybody takes bribes. Of course I understand it's not because of good life. Another thing disappoints me – local merchants. When you get to a territory of pyramids they begin to attack you like a swarm of flies trying to sell you something (basically souveniers). Finally there is no oportunity to stay alone with your thoughts and feel yourself as part of the ancient history.
Sphynx – the eternity keeper.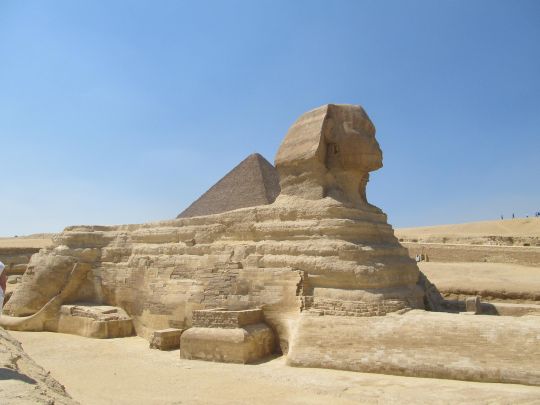 Fragments of the excavation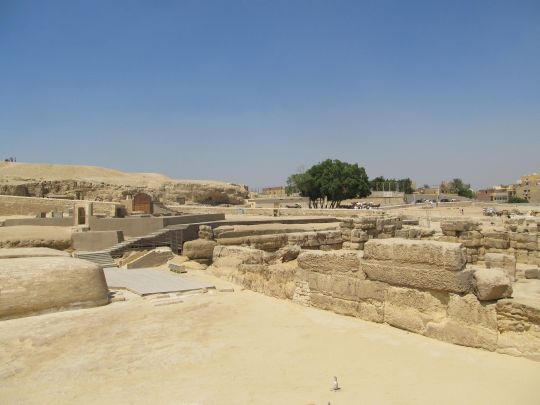 And now all together
[nggallery id=20]