Business before pleasure. Part 7.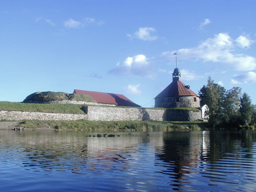 The sun seems to over and we decide to make research teh most distant districts of Leningrad region. This time we've chosen a little town Priozers – the ancient town which situates in picturesque terrain on the coast of Ladozhskoye Lake. The best way to get to Priozers is drive by Viborgskoye highway. On first traffic police post turn right and follow about 1 kilometer until Yukki place then to Drashniki – Luppolove and then by A-129 interstate right to Priozersk. All the road is about 140km (~100 miles)
The first and almost single Attraction is fortress of Korela.

A piece of wikipedia materials.It was first mentioned in a Novgorodian chronicle of 1143 as Korela. Indeed, archeological digs have revealed a layer belonging to the 12th century. Swedish chronicles first reported of the settlement of Keksholm in 1294. Until the 16th century, the fortress belonged to the Novgorod Republic, followed by Muscovy. Novgorodians built the current stone bastions and towers in 1364 after a fire had destroyed the original wooden fortress in 1360.
During a Swedish-Novgorodian war in 1314, a small Karelian force conquered the fortress from the representatives of Novgorod. They invited Swedes to keep it against Novgorod. However, the Novgorodians managed to reconquer the fortress. The fortress was confirmed as belonging to Novgorod in the treaty of Nöteborg of 1323.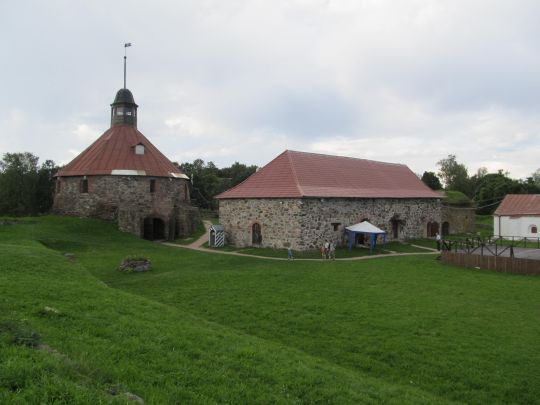 There is a little museus inside. It contains artefacts found on the territory of fortres. All they relate to different historical periods of this place. There are totaly ancient artefacts (spearheads, tools, furnishings of 14th century) and the stuff related to World War Two period (1941)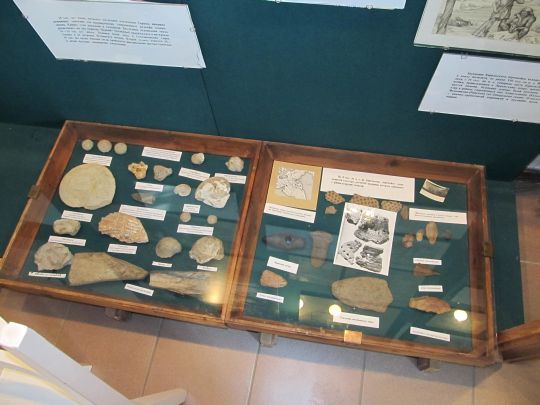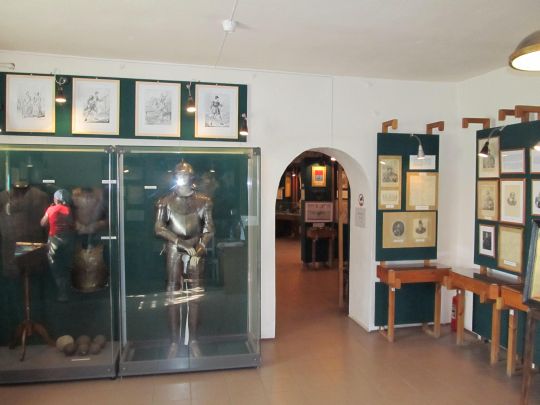 In the 1330s, the Novgorod Republic gave the castle of Korela (and practically the entire Votian fifth, including the forts of Oreshek and Ladoga) to duke Narimantas of Lithuania. In 1383 Korela, Oreshek and Koporye were inherited by Narimantas' son and heir, Patrikas, the forefather of the Galitzine princely clan. Next year the local burghers lodged a complaint about his administration. Patrikas was forced to exchange Korela for Ladoga and Russa. Patrikas occupied his lands in Ingria and Karelia at least from 1383 to 1397. In the year 1408, it is recorded that he settled in Moscow under the protection of Vasili I, together with his younger sons, Georgi and Fyodor, who had grown up in Ingria.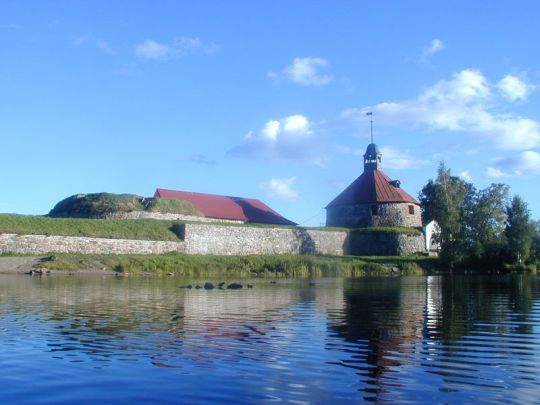 Soon after their seizure of Korela in 1580, the Swedes rebuilt the fortress following a Western European pattern of bastion fortifications. In the Treaty of Teusina of 1595 Sweden however undertook to return Korela to Russia. This was effectuated in 1597. During the subsequent Ingrian War starting 1610, Gustavus Adolphus reinforced Swedish control of the castle and the whole area. During the Time of Troubles, Korela was a prize promised by Vasily IV of Russia to Jacob De la Gardie as part of the Swedish De la Gardie Campaign to assist Russia against the Polish-Lithuanian commonwealth. They were incorporated with Sweden as Kexholms län in the peace of Stolbova in 1617. The fortress and the region remained with Sweden until Peter the Great captured the fortress and parts of Kexholms län during the Great Northern War.
In the mid-18th century, the fortress was turned into a political prison of Imperial Russia. Some participants of the Decembrist Revolt (1825) were confined there.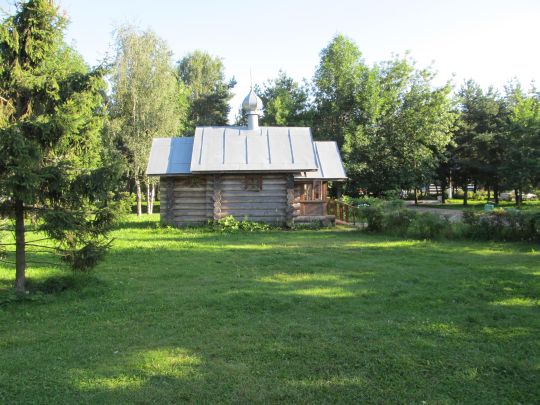 After the castle, we've been walking around the city in search of some food service establishments. In the center (on Lenin Street) revealed a good pizzeria. Several urban landscapes.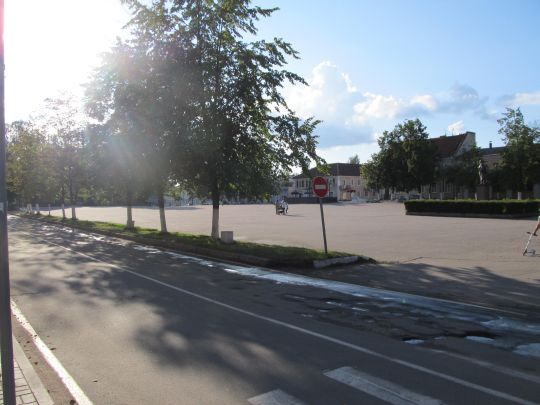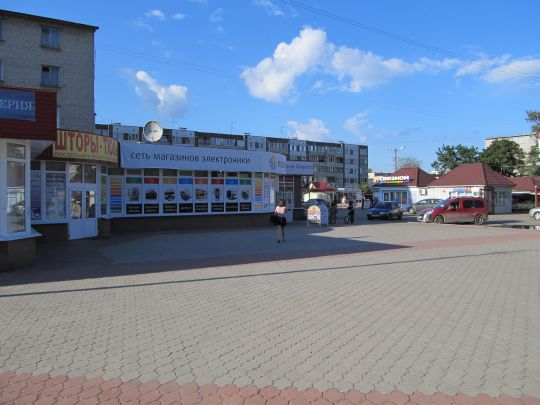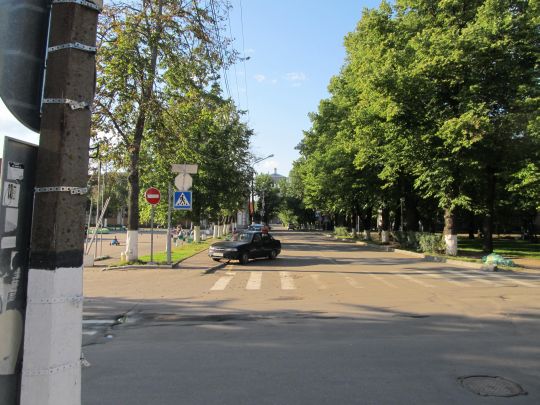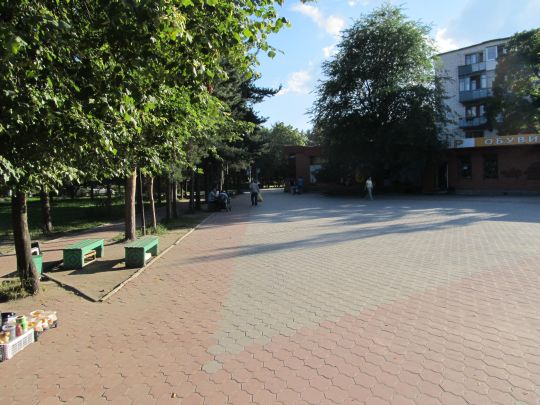 After sightseeing, we began the search for the night. There was exactly three Hotels in Priozersk. Our strategic miscalculation was confident that hotel rooms will book makes no sense. Two of three hotels were fully engaged and we finally roomed to last hotel which name is 'Granat'.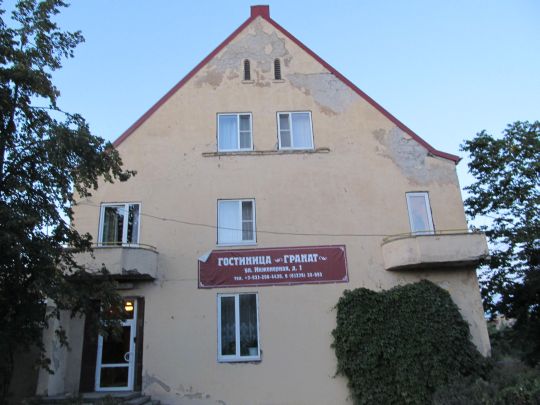 If you do not have super ambitions regarding the comfort level, the "Garnet" is worthy to spend the night. The hotel has private car park. Reception and interiors take us far Soviet 80s.
After registration with hotel, we went to search of the dock from which one can reach the island of Valaam (located in Lake of Ladoga). We've always wanted to go there, but everytime something prevents us from and it looks like it's not our destiny. This time was not an exclusion. Demand for pilgrimage tour was hyper great. Few ships of Meteor model (http://ru.wikipedia.org/wiki/Метеор_(теплоход)) per each day departs from Priozersk to Valaam and the were all totally engaged. Locals say that there is a chance to make a bargain directly with the captain, but for some reason I did not want to do it. The cost of travel in one direction is about 1000rur (25 euro). The local church bookstore, where people are being assigned to pilgrimage expedition, has enlighten us, that it makes sense to book a trip for a couple of weeks before. He gave us the phone of a certain person who can reaspone ant questions related to than. Call him we received an official reject, as well as a link to the group Vkontakte (russian social network), which publishes the schedule of Meteor departures (http://vk.com/club25326837).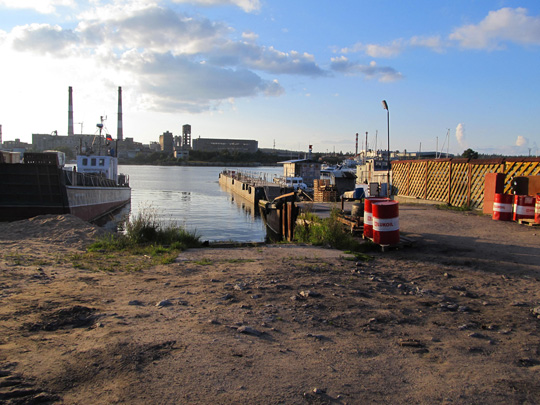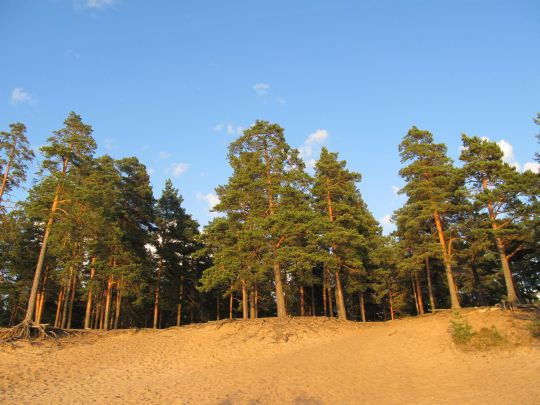 The next day we decided to visit another attraction Priozersk District – granite caves. Our failure was that we did not know the exact coordinates, so, armed with a map and information from local residents went on luck to the north on highway A-129. After a couple of hours spent for looking those vaves, we decided to postpone the visit to the granite caves until next time, but this time limit ourselves with water walking on channel system of the coastal territory of Lake Ladoga, and the large basic lake. Local resident Valery keeps here his boat business. People come here on vacation, he had them taken to the island, then takes it away or just give them a boats for the rent (15 euro for whole day). Someone get rest just until evening, someone stays longer with camping.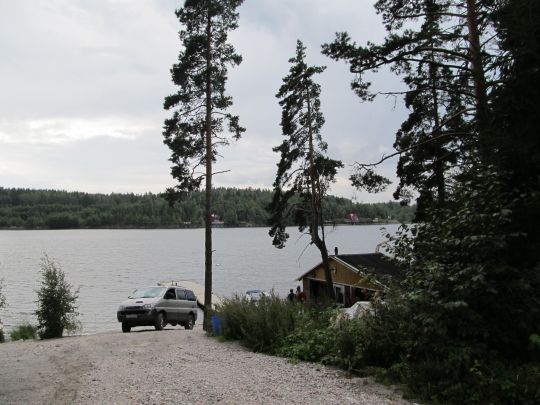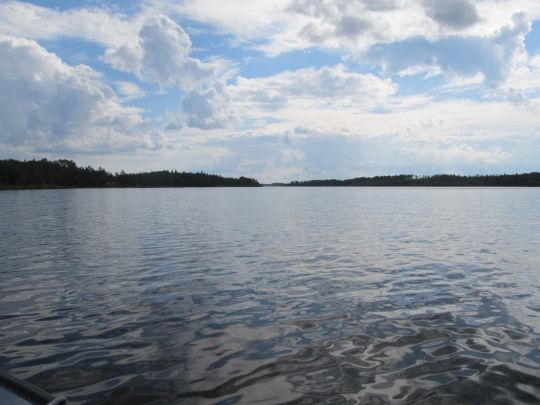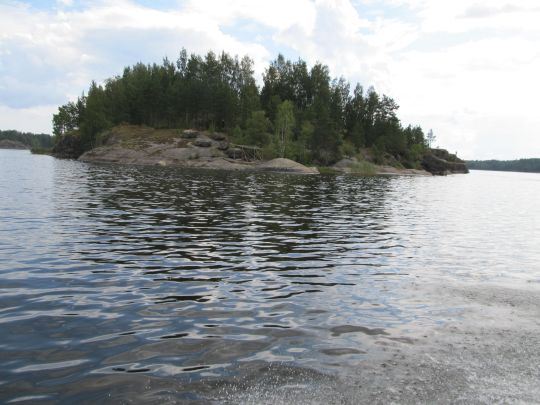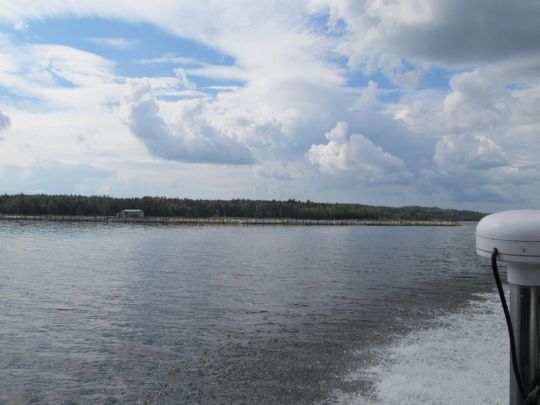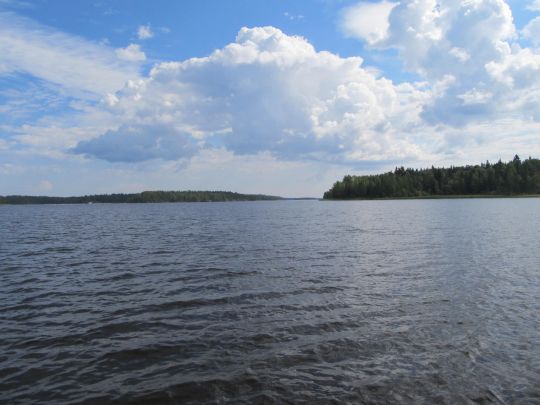 A lot of interesting happens here. For instance I was so impressed with self-made submarine one man came with to this place.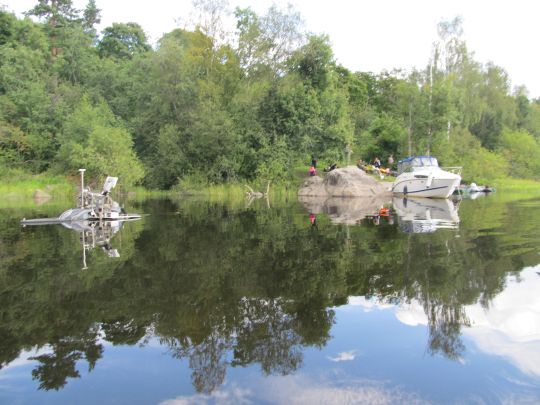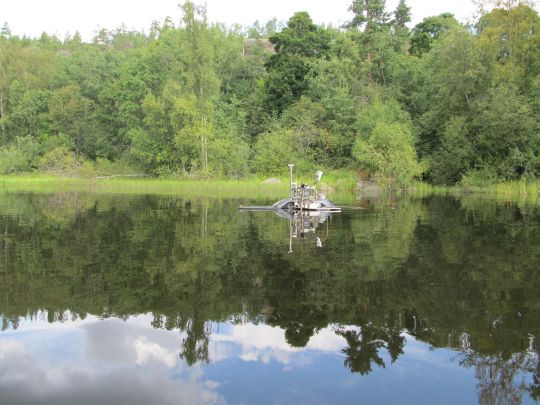 Also Valery confirmed my hypothesis that certain episodes of the movie "Peculiarities of the National Hunt' was taking here, and even carted show one such place (episode duck hunting and fishing for pike).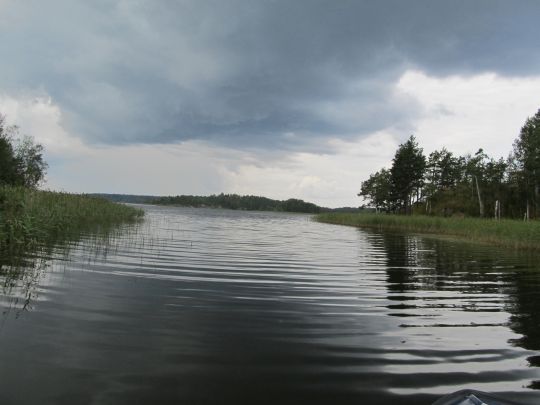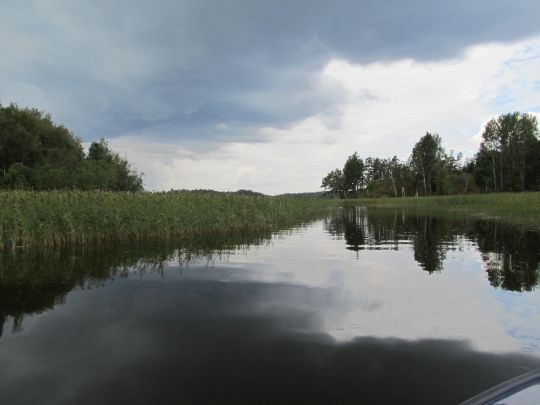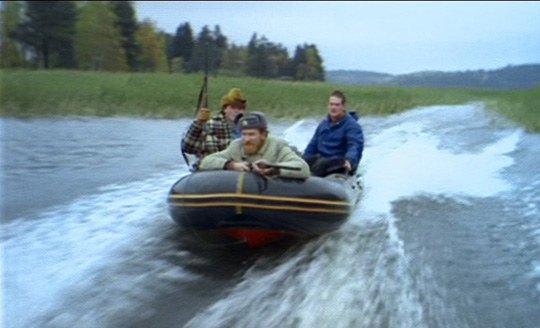 On the way back to Petersburg had to stand for about two hours in a traffic jam. It's strange, but we stood in the same jams (about road works, accident somewhere) that we stood when driving to Priozersk. Why does it always happen?))
PS. A bit of off-topic information, just for memoirs. There is one interesting place on highway A-129. It calls Losevo. It's interesting due to Vuoxa river configuration. There is quite cool rapids and with the rafting camping around.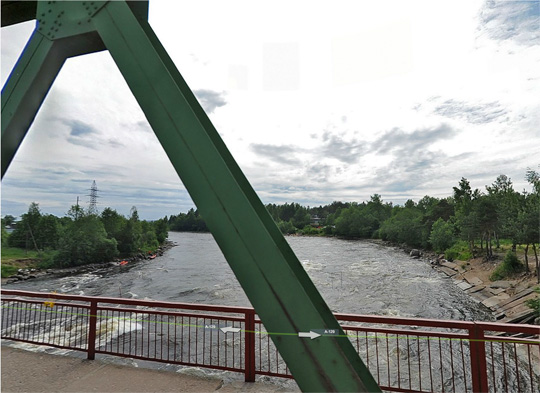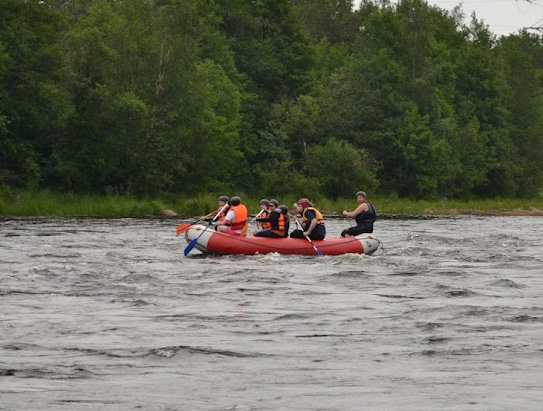 And now all photos in single gallery.
[nggallery id=21]